Commercial + Industrial Roofing Portfolio
Kumbier Towing & Recovery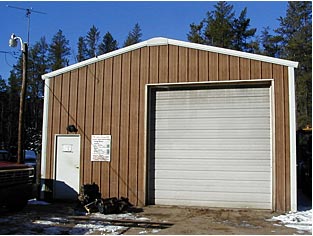 8693 Thunderbird Lane
Minocqua, WI 54548
Project Description
In 2000, Nasi Roofing was hired to install a new custom prefabricated Duro-Last roofing system. Precut EPS insulation fillers were installed inside the metal ribs, and a layer of insulation was installed to create a flat surface for the new Duro-Last roofing system. The increased r-value reduced the heat loss and ice build-up on the roof.
Customer Testimonial
"I just wanted to take a moment to thank Nasi Roofing for your excellent services. I would also like to thank your crew for a job well done. The job was completed in a timely manner, just as you had promised. Our new Duro-Last roof has allowed us to seal the leaky roof in our 20+ year old building as well as to allow additional insulation. I would recommend the Duro-Last roofing system and Nasi Roofing for any one in the market for a new roof."
Patrick W. Kumbier
Owner