Educational + Governmental Roofing Portfolio
City of Eagle River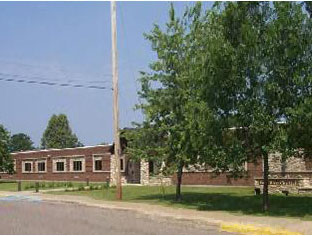 Eagle River, WI 54521
715-476-8682 ext. 27
Project Description
A 2 inch layer of insulation was installed over the existing foam roofing system. The new custom prefabricated Duro-Last Roofing System was installed over the insulation. All pipes, chimneys, A/C units, vents, and flashing were pre-measured, and ordered to fit. This reduced the amount of field seams that had to be done, allowing the roof to be installed quickly and a high level of quality to be maintained. Upon completion, a 15 Year Manufacturers Material and Labor Warranty was provided.
Customer Testimonial
"As Director of Public Works for the City of Eagle River, I am pleased with the quality of work your company has done and also with your employees. Your employees were very courteous and helpful, even when we had our minor disaster with a plugged roof drain, they came back at late hours and helped my crew and I to try and resolve the flooding problem. During the re-roofing project the crew worked diligently and long hours to get the project done in a timely manner and when finished they did a great job of clean-up. And after the project was complete, I received calls to see if everything is alright and that there was no leaks, which I feel was very important. Everything your company did was done in a very professional manner. I would definitely recommend your company to anyone who needs a good quality roofing system."
Joe Tomlanovich
Director of Public Works