Commercial + Industrial Roofing Portfolio
Jensen, Scott, Grunewald & Schmiege, SC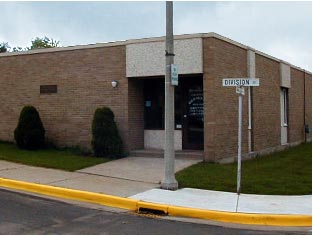 128 West Division Street
Medford, WI 54451
715-748-2211
Project Description
In 2000, Nasi Roofing Inc. was hired to install a new Duro-Last roofing system. The new custom, prefabricated Duro-Last roofing system was installed over the existing roof. All pipes, chimneys, vents, and wall flashing were pre-measured, and ordered to fit. This reduced the amount of field seams that had to be done, allowing the roof to be installed quickly and also maintaining a high level of quality. Upon completion, a Duro-Last 15 Year Manufacturers Material & Labor Warranty was provided.
Customer Testimonial
"I want to let you know how impressed we are with your product. We were persuaded to hire Nasi Roofing, Inc. by contacting references that were 12 years old. All three of the references that we contacted indicated that they had absolutely no leaks. The Duro-Last roof seems to be very well engineered. I was very impressed with your crew. They worked their tails off when they were here, were conscious of the need not to interrupt our business operations, and were very pleasant to deal with. In short, we would recommend Nasi Roofing, Inc. to anyone with a roof problem."
William A. Grunewald