Educational + Governmental Roofing Portfolio
Bayfield County Highway Department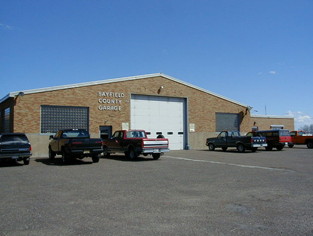 P.O. Box 428
Washburn, WI 54891
715-373-6115
Project Description
A half inch layer of insulation was installed over the existing hot tar roofing system. The new custom prefabricated Duro-Last Roofing System was installed over the insulation and existing roofing system. All pipes, chimneys, vents, and flashing were pre-measured, and ordered to fit. This reduced the amount of field seams that had to be done, allowing the roof to be installed quickly and a high level of quality to be maintained. Upon completion a 15 Year Manufacturers Material and Labor Warranty was provided.
Customer Testimonial
"I would like to take this time to thank you for the very prompt and fine service the Bayfield County Highway Department has received from Nasi Roofing, LLC. Having the Duro-Last Roofing System at two of our facilities has been a blessing. When we suffered severe damage to our Washburn facility because of extremely high winds (near tornado condition) your response to repairing the roof on the garage and office were without doubt as stated in your newsletter"
Lawrence C. Young
Highway Commissioner