Commercial + Industrial Roofing Portfolio
Lakeside Products, Inc.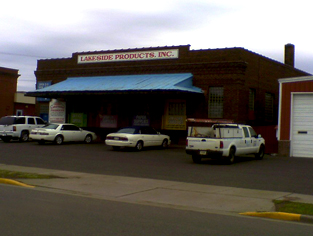 200 West Third Street
Ashland, WI 54806
715-682-9122
Project Description
In 2011 Nasi Roofing LLC was contacted, and asked to do an evaluation of the existing roofing system, and provide recommendations and a proposal. In July of 2011 Nasi Roofing, LLC re-roofed Lakeside Products, Inc. The existing roof system was not saturated, therefore allowing us to install a new roof over the existing and avoid a costly tear-off. A new custom prefabricated White Duro-Last Roofing System was installed. Upon Completion the roofing system was inspected by a Duro-Last Roofing Regional Representative, and a 15 Year No Dollar Limit (NDL) Warranty was provided. This warranty is transferable, and has no exclusions for ponding water, and provides coverage against consequential damages that result from defects in the Duro-Last Material and/or installation workmanship. Duro-Last also has 20 year warranties available.
Customer Testimonial
"We are very proud of the good job you did on our building roof, and would be pleased to recommend Nasi Roofing, LLC. They were very prompt giving us a bid and getting the job done."
Marie Gucinski
President