Commercial + Industrial Roofing Portfolio
Star Enterprises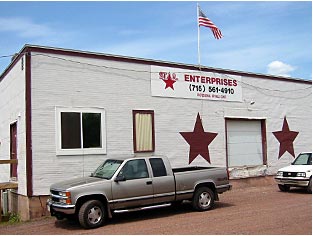 803 Maple Street
Hurley, WI 54534
715-561-4910
Project Description
In 2001, Nasi Roofing was contracted to install a white Duro-Last roofing system over the existing tar and paper roof.
Customer Testimonial
"I would like to thank Nasi Roofing for the great job they did in installing the new Duro-Last roof on my shop/warehouse. I was quite impressed with the speed with which they replied to my request for a roofing bid. Everything was handled with a professional attitude. In no time at all, my roof was on. It sure is nice not having to get out the buckets when it rains or snows!"
Tim Traczyk
Owner