Educational + Governmental Roofing Portfolio
Worcester Town Garage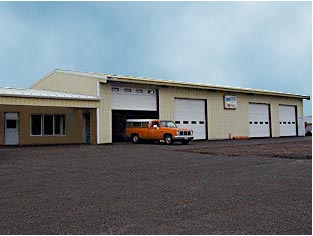 W6895 Springs Drive
Phillips, WI 54555
715-339-3430
Project Description
In 2000, Nasi Roofing was hired to install a new Duro-Last roofing system. Precut EPS insulation fillers were installed inside the metal ribs, and a layer of insulation was installed to create a flat surface for the new Duro-Last roofing system. The increased r-value reduced the heat loss and ice build-up on the roof.
Customer Testimonial
"On behalf of the Worcester Town Board, I would like to express our satisfaction with the outstanding job your employees did in installing the Duro-Last roofing system on the town garage. We were particularly impressed with the step-by step detailed drawings you provided explaining the complete installation process. Thank you for a roofing job well done."
Pru Alm
Supervisor of the Town of Worcester