Commercial + Industrial Roofing Portfolio
Brunswick Collision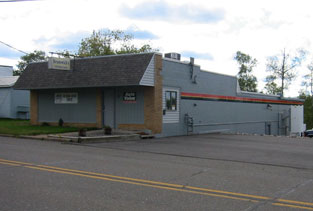 4 Main St.
Gaastra, MI 49927
906-265-5559
Project Description
In 1996, Nasi Roofing was hired to install a Duro-Last roof over the upper section of the building. The Duro-Last system worked so well that WNC was asked to install a Duro-Last roof over the lower section of the building in 2004. The roofing system was installed over the existing shingles with a layer of fan fold insulation and 1.5" polyisocyanurate insulation on the adjoining walls.
Customer Testimonial
"With our recent purchase of a Duro-Last Roof it has made a difference in our energy bill. Now we no longer have ice build-up or a leaky roof. The price was very competitive with conventional roofing. The work as done in a timely manner and your company was very professional. It was the best investment we have put into our building."
Thomas Brunswick
Owner