Commercial + Industrial Roofing Portfolio
David Traczyk - Certified Public Accountant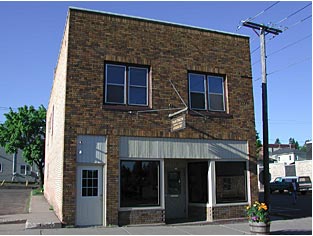 327 Silver Street
Hurley, WI 54534
715-561-3299
Project Description
In 1999, a layer of fan fold insulation and a new white Duro-Last roof were installed over the existing tar and paper roof.
Customer Testimonial
"I am very satisfied with the quality of the job. I based my decision to purchase this roofing system based on other contactors' recommendations. I would recommend this roofing system for other owners considering improvements to their buildings."
David Traczyk
Owner