Restaurant Roofing Portfolio
Island City Ice Cream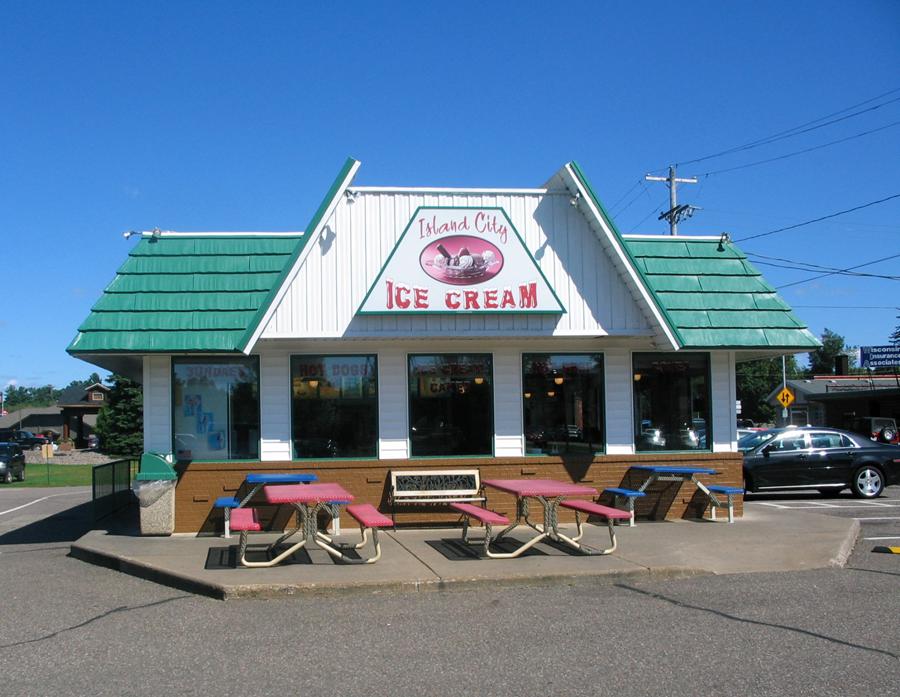 300 East Front Street
Minocqua, WI 54548
715-356-4356
Project Description
In 2002, Nasi Roofing LLC was hired to install a new Duro-Last roofing system. The new custom prefabricated Duro-Last roofing system was installed with all pipes, chimneys, vents, and flashing ordered to fit. This reduced the amount of field seams, allowing the roof to be installed quickly and a high level of quality maintained. Upon completion the roofing system was inspected by a Duro-Last Roofing Technical Representative, and a 15 Year No Dollar Limit (NDL) Warranty was provided. This warranty is transferable, has no exclusions for ponding water, and provides coverage against consequential damages that result from defects in the Duro-Last Material and/or installation workmanship. Duro-Last also has 20 year warranties available.
Customer Testimonial
"After considering other roofing companies, we chose Nasi Roofing, LLC because of your professionalism from proposal to factory representation follow up after the job. The proposal booklet and information provided gave us all the information we needed. The working crew was efficient and seemed to work well together, cleaning up the job site each day and not hindering the flow of our restaurant business or our drive up service. In a timely fashion the representative from the factory came to assess the work done, and gave us the confidence that the job had been done professionally and the warranty would be issued. The building seems quieter and is holding the heat better than it has in the colder months. We think this can be attributed to the new roof and added insulation, and will be interested to see if this makes a difference in our winter heat bill. We are very pleased, with the job done and comfortable with the 15 year warranty."
David Jaster, President
Island City Ice Cream