Commercial + Industrial Roofing Portfolio
Lake Superior Cleaners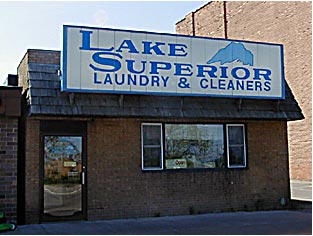 802 West Main Street
Ashland, WI 54806
715-682-5335
Project Description
In 1999 and 2000 Nasi Roofing was hired by Lake Superior Cleaners to install Duro-Last roof systems on two different locations: Ashland, WI in 1999; and Superior, WI in 2000.
Customer Testimonial
"Nasi Roofing has installed the Duro-Last roofing system on three of our retail locations. All of these locations had a history of roofing problems. We have been more than pleased with the results. Nasi Roofing has been efficient, professional, and has not interfered with our operations when doing their work. We had an occasion to call them on one building, when we had to cut through the roof for refrigeration unit installation. They worked closely with our contractor and promptly resealed and flashed our roof after the installation. I would not hesitate to recommend Nasi Roofing to anyone."
Chuck McDermott
General Manager