Educational + Governmental Roofing Portfolio
The City of Phillips Garage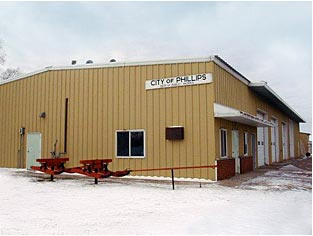 174 South Eyder Avenue
Phillips, WI 54555
715-339-3125
Project Description
In 2001, Nasi Roofing was hired to install a new Duro-Last roofing system. Precut EPS insulation fillers were installed inside the metal ribs, and a layer of insulation was installed to create a flat surface for the new Duro-Last roofing system. The increased r-value reduced the heat loss and ice build-up on the roof.
Customer Testimonial
"I am sending this letter to Nasi Roofing for the new roof your crew installed at the city garage. Your crew did an excellent job and they were very efficient. I am very impressed and would highly recommend your roofing company to others."
Terry Staroba