Commercial + Industrial Roofing Portfolio
Kari Toyota, Inc.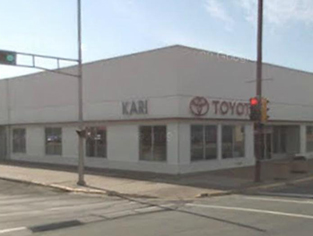 1002 Tower Avenue
Superior, WI 54880
715-394-4429
Project Description
2007 and 2015, a new custom prefabricated Duro-Last Roofing System was installed on the parts & service building. All pipes, chimneys, vents, and flashing were pre-measured, and ordered to fit. This reduced the amount of field seams that had to be done, allowing the roof to be installed quickly and a high level of quality to be maintained. Upon completion a 15 Year Manufacturers Material and Labor Warranty was provided.
Year Installed
2014-2015
Approximate Square Footage
15500
Insulation
1/2" Duro-Guard Fan Fold Insulation
Roof System
40 Mil White Mechanically Fastened 15 Year NDL Warranty
Customer Testimonial
"Nasi Roofing LLC has installed the Duro-Last Roofing System on our Sales and Service buildings in the past few years. Both had previous problems with leaking. We couldn't be happier with the results as we have no more leaks. The entire staff at Nasi Roofing are courteous, efficent, and professional. The workers did not interfere withus doing business as usual. I would definetly recommend Nasi Roofing to anyone."
Wayne Kari
President