Commercial + Industrial Roofing Portfolio
Pet Place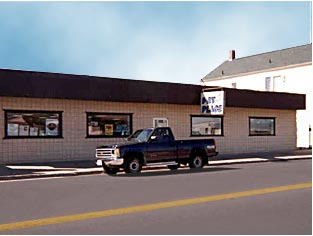 1815 3rd Avenue North
Escanaba, MI 49829
906-789-0503
Project Description
In 2002, Nasi Roofing was hired to install a gray Duro-Last roofing system over the existing rolled roofing. One layer of two inch polyisocyanurate insulation was installed over the existing roofing system, adding a long-term r-value of 12.1 to the existing roof. The increased r-value reduced the heat loss and ice build-up on the roof.
Customer Testimonial
"The roof work Nasi Roofing did on our store is of the highest quality. The crew conducted themselves in a very professional manner, starting and finishing the job as quoted. These men should be given a special thanks as they represented their company very well. Finally, I would be more than willing to recommend the Duro-Last product and Nasi Roofing to anyone in need of roof repair or replacement."
Marvin J. Anderson