Commercial + Industrial Roofing Portfolio
Save More Food Market, Inc.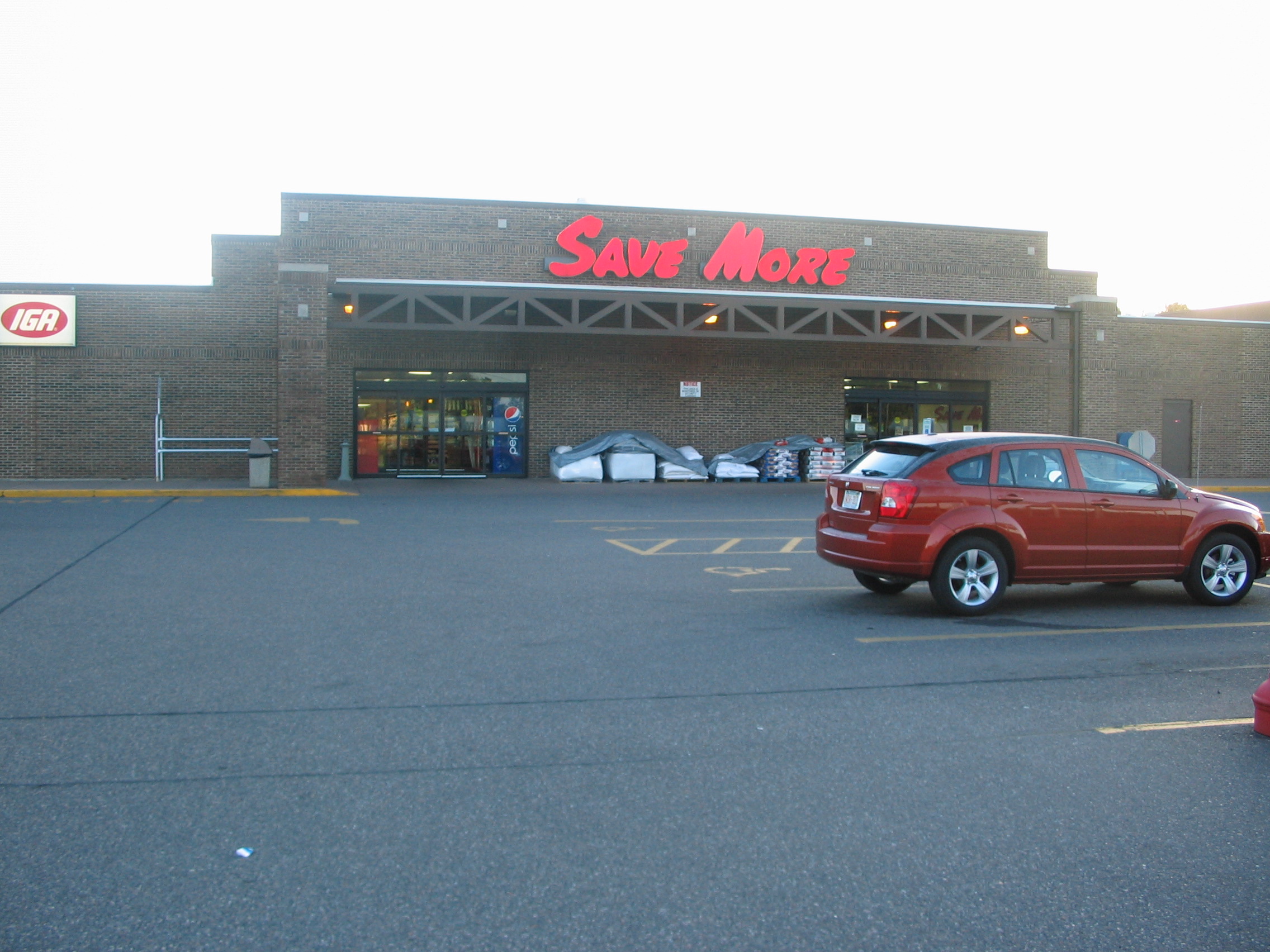 8522 US Hwy 51 N
Minocqua, WI 54548
715-356-9437
Project Description
In 2000 Nasi Roofing, LLC was contacted, asked to do an evaluation of the existing roofing system, and provide recommendations and a proposal. In the fall of 2000 Nasi Roofing, LLC partially re-roofed Save More Market Place. In 2003 the remaining 40,000 sq. ft. was re-roofed, along with another building. A new custom prefabricated White Duro-Last Roofing System was installed. Upon Completion the roofing system was inspected by a Duro-Last Roofing Technical Representative, and a 15 Year No Dollar Limit (NDL) Warranty was provided. This warranty is transferable, has no exclusions for ponding water, and provides coverage against consequential damages that result from defects in the Duro-Last Material and/or installation workmanship. Duro- Last also has 20 year warranties available.
Customer Testimonial
"We have had Nasi Roofing perform several projects for us over the last 5 years and we are very satisfied with their work. Save More , in Minocqua, was done partially in October 2000 as a test. In September 2003, we did the entire store consisting of approximately 40,000 sq. ft.. We also had another building completed as well. Through all of these projects we had only a few minor follow up issues that were promptly taken care of. At Save More we always had numerous leaks with the rubber roof that was previously installed. I am pleased to say that we have not had any leaks with the Duro- Last Roofing System.Good Contractors are hard to find, but there is no doubt when dealing with Nasi Roofing."
Brian Krueger