Why Choose a Duro-Last® Flat Roof
Duro-Last has been the industry leader in manufacturing and marketing custom-prefabricated single-ply membrane roofing systems for flat or low slope roofs since 1978.
---
Durability = True Performance
The unique formulation of Duro-Last Roofing Systems delivers long-term value and peace of mind. Two differentiators Duro-Last offers are a high-quality reinforcement scrim and thickness above scrim.
Roof membrane is manufactured with 28 mil of thickness on the top performance layer, far exceeding industry standards as well as competitor systems with equal and even greater mil values
Only product in the marketplace to offer prefabrication of the entire roofing system
Offers a complete line of Duro-Last custom prefabricated accessories
Single ply membrane has a weft-insertion anti-wicking scrim with a density of 18 by 14 threads per inch — among the highest in the industry
Unique in the industry, Duro-Last offers a 15-year warranty with consequential damage coverage for Duro-Last prefabricated roofing systems with no additional charge
Our Approach
We will assist you through every phase of your flat roofing project, from the planning phase through the installation and well beyond. Nasi Roofing takes a holistic approach to roofing, providing complete roofing services.
Detailed descriptions of existing roof conditions with professional recommendations
Plans, detailed drawings, and specifications
15-30 year materials and labor warranty options
Insured, licensed, and bonded
Long term planning, inspections, and budgets
We have the flexibility to meet aggressive schedules without interruptions during installation and provide the highest level of quality so your roof will remain leak proof for years to come. Over the years, we have seen just about every type of roof problem on every type of building. Size doesn't matter. From the 1,000 square foot downtown store to the 100,000 square foot industrial complex — we're your Wisconsin flat roofing experts!

Request a roofing estimate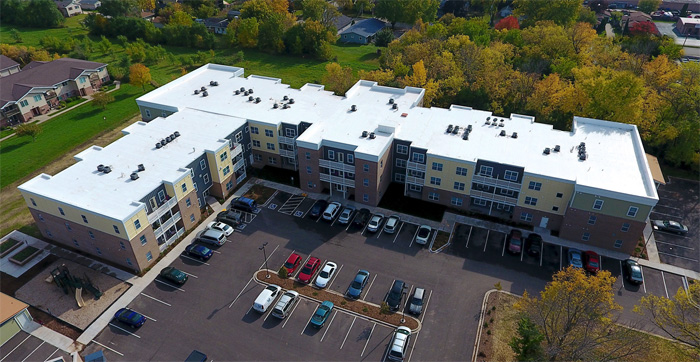 Available Roofing Colors

Make the Right Choice
Choose our Wisconsin roofing company and the Duro-Last roofing system for the following reasons:
Our ability to address and solve all of your specific roof problems
15-30 year materials and labor warranty options
12 million dollar consequential damage liability insurance policy
Minimal disruption to your business
Can meet your schedule
Our record of satisfied customers
---
To ensure expert installation, every job our Wisconsin roofing company completes is inspected by a Duro-Last Quality Assurance Technical Representative.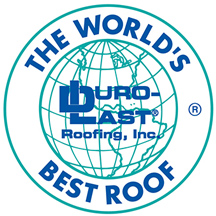 Prefabrication = Fewer Leaks + Better Installation
Up to 85% of the seams are completed in a factory-controlled environment which dramatically reduces the potential for leaks — and adds the advantages of a faster, quieter, and easier installation, with less maintenance and reliable roof performance for years to come.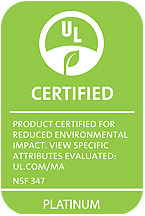 Certified Energy Efficient, Durable, and Sustainable
By reflecting up to 88% of the sun's energy, the reflective white Duro-Last Roofing System can greatly reduce energy costs. Duro-Last leads the flat roofing industry in certifications under the NSF American National Standard for Sustainable Roofing Membranes – NSF/ANSI 347.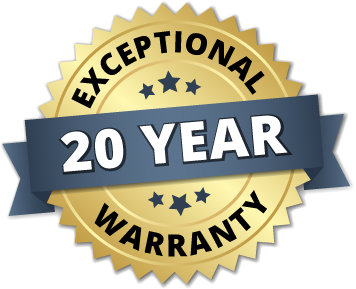 Backed by the best warranty in the roofing industry
Duro-Last's 15, 20, 25, and 30 year commercial roof warranties provide you with maximum protection. While other flat roofing manufacturers offer limited warranty coverage, Duro-Last provides the world's best material and labor warranties. No small print and no additional cost to you.