Duro-Last® Single Ply Roofing for Metal Retrofit
A Duro-Last roof installed over an aging metal roof by our Wisconsin roofing company will give you a better roof than you had to originally.
---
When you selected a metal building or metal roof, you had sound reasons. If that roof or building has been around a decade or more and is showing teenage problems, you may be thinking about therapy. To cure your metal roof's ills and ease your mental anguish, think about Duro-Last's Retrofit System for metal roofs.
Benefits of a Duro-Last Roof
Won't crack or leak around penetrations
Won't rust and corrode
Won't require periodic mechanical maintenance
Won't radiate your plant's energy into outerspace
Won't clack and clang when the temperature changes
Duro-Last Roofing Installation
The Duro-Last roofing system is quick and easy to install. This roofing system can be installed right over most new or existing substrates. The need for costly tear-offs and disposal can oftentimes be eliminated. Slipsheets are required in some re-roofing applications. Most insulations have been approved for use with the Duro-Last roofing system.
Goes over the existing metal roof so there is no expense or disruption to your business due to tear off
Saves money on heating costs
Flame, high-wind, tear, and puncture resistant
Impervious to caustic chemicals, acids, petroleum products, animal fats, and hot/cold temperatures
Will not crack because it moves with natural expansion and contraction of the building
Easy to fit and seal around stacks, brackets, air vents, HVAC units, flashings, parapet walls, etc.
Light weight (only 4.2 oz/sq .ft.) and available in three colors - white, gray, and tan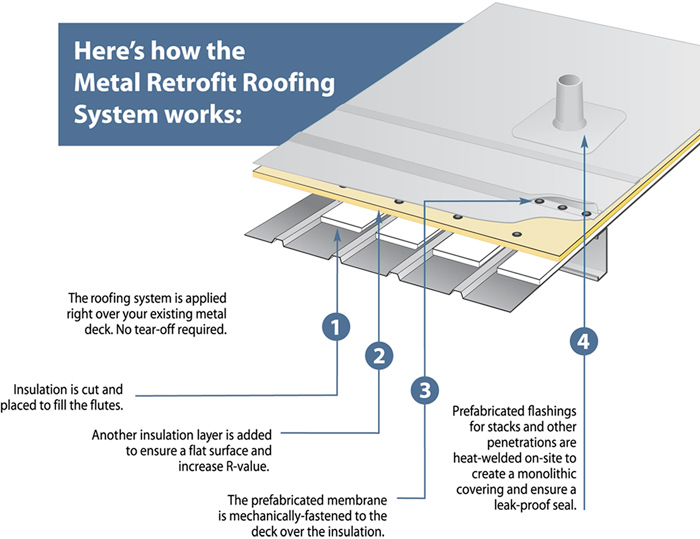 Request a roofing estimate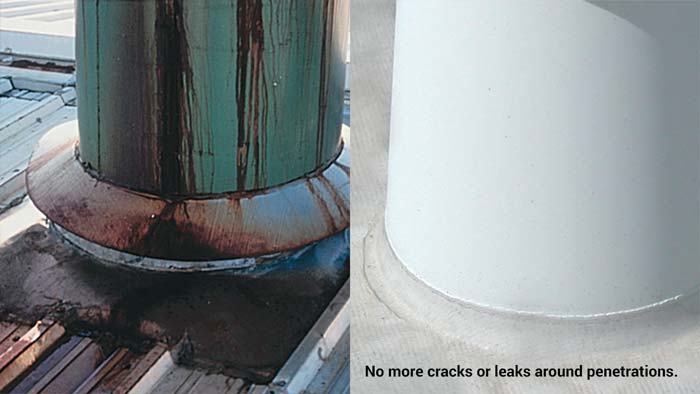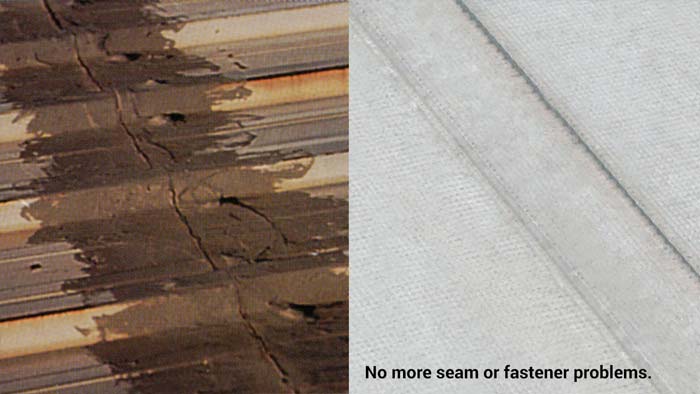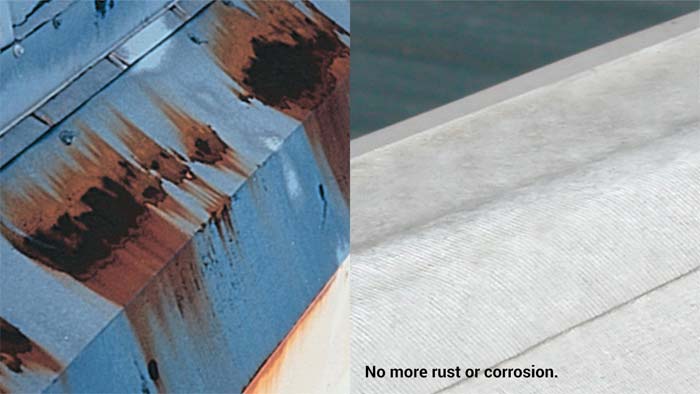 Make the Right Choice
There are many alternative approaches to solving your roofing problem including urethane, several membrane type systems, and another metal deck. Choose our Wisconsin roofing company and the Duro-Last reinforced single-ply roofing system for the following reasons:
Our ability to address and solve all of your specific roof problems
15 or 20 year materials and labor warranty options
12 million dollar consequential damage liability insurance policy
Minimal disruption to your business
Can meet your schedule
Our record of satisfied customers