5 Reasons Commercial Roof Insulation Is Important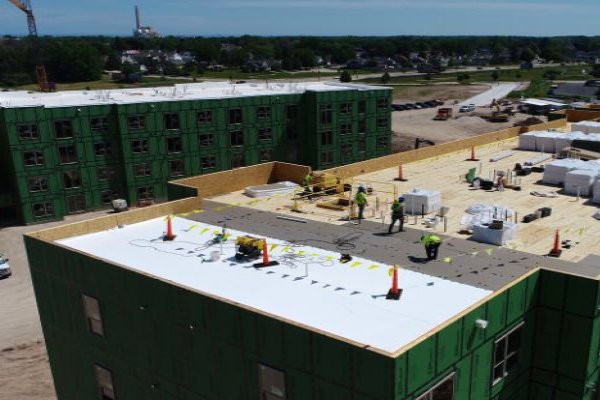 The type of commercial roofing you choose is important, but how you insulate that roof is also crucial. Some businesses that choose to go without insulation could be losing money and putting their buildings at risk of damage. Here are five significant reasons commercial roof insulation is so important to a business.
Lowers Energy Costs
Many business owners don't realize they're wasting energy by forgoing insulation. Commercial buildings are often much larger than residential structures, meaning they have more space to heat and cool. It also means your building could have hidden holes, cracks, and drafts, which lead to heat loss. By adequately insulating your commercial building, you essentially plug any holes and prevent heat from escaping. If you're looking for ways to help your business save money, installing commercial insulation is an excellent solution.
Helps Reduce Carbon Footprint
Insulation can even help your business lower its carbon footprint by reducing energy consumption and heat loss. This process helps your business rely less on your heating or cooling system, which can decrease emissions. With a combination of insulation and switching to appliances that use less energy, you could significantly shrink your business's environmental impact.
Promotes Roof Longevity
Commercial insulation saves your business money because it can extend the life of your roof. Insulation helps increase your commercial roof's longevity by preventing a variety of issues from developing. For example, insulation helps prevent ice damming in the winter, which can damage your roof's shingles, gutters, and even the building's interior. Minimize or eliminate this unnecessary damage by installing proper roof insulation.
Prevents Mold Growth
Certain types of insulation can also protect your roof by preventing water damage and mold growth. Some spray foam insulations have moisture-resistant properties, which stop your insulation and roofing materials from absorbing moisture and growing mold. Moisture buildup can also lead to water damage and structural issues, making water-resistant insulations highly beneficial for commercial buildings.
Improves Comfort for Guests and Employees
Small- and large-scale commercial buildings can feel drafty without proper insulation. A high-quality insulation acts as a barrier between your structure's indoor temperature and the conditions outside. To prevent your space from feeling too warm in the summer or cold in the winter, install insulation to help regulate indoor temperatures.
If you're planning a commercial roof installation in the future, don't forget about these reasons why commercial insulation is so important. If you need a trustworthy source for your roofing installation, contact our experts at Nasi Roofing today.