What To Consider When Installing a New Commercial Roof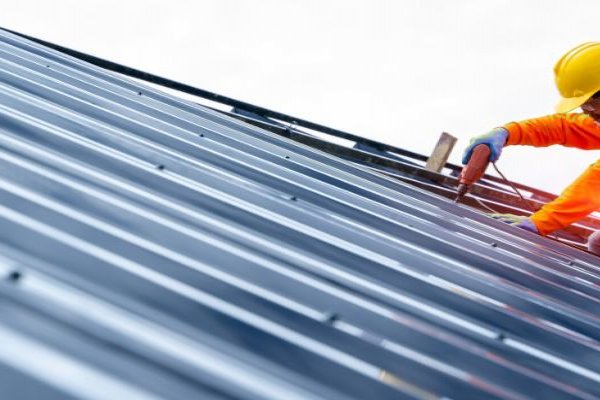 Knowing when to replace your commercial roof is the key to protecting your business. A quality roof protects a building from water damage and pests. Both can cause extensive damage; combining that with a roof replacement is a major budget blow. Learn about the key things to consider before installing a new commercial roof to ensure you make the best choice.
Understand the Roof Design
The weather in your area determines whether your building needs a sloped or flat roof. A sloped roof may be best if you receive a lot of snow or rain. This design allows water and snow to roll off so it doesn't pile up and cause damage. However, sloped roofs typically come at a higher price and require more maintenance than flat roofs.
Despite the name, a "flat roof" is not completely flat; most roofers call them low-slope roofs because they have slight slopes. This is the ideal option because it's incredibly durable and affordable, giving you the best of both worlds!
Use Quality Materials
Consider the durability of your material options to guarantee a long-lasting roof. While some may appear cheaper, that sometimes means it's a budget-saver. Sometimes, inexpensive materials cost so little because they're not long-lasting. As a result, you'll have to make pricy repairs, which increase the roof's price in the long run.
Most professional roofers recommend materials such as metal, PVC, or rolled asphalt. As you search for the right installer, determine what material they use. If you can't find the information on their website, contact them directly to decide if they're a top contender.
Hire a Roof Installation Company
Begin by searching for commercial roofing companies in your area. From there, narrow your scope by reading reviews and noting each company's certifications. The company should have insurance and licenses to install roofs. Roofing businesses meeting these credentials must follow specific legal guidelines for each job.
Nasi Roofing is your top choice for commercial roof installers in Appleton, WI. We focus solely on commercial roofs to ensure businesses get the best quality protection. After all, your work building is among the largest assets to your business—taking care of it is key.
Determine the Best Price
Once you've compared roof designs, materials, and local companies, one last thing to consider when installing a new roof is the price. Typically, top-quality materials cost more, and some contractors have higher fees. Compare the prices of each choice and compare it to the following:
Roof type
Necessary materials
Company's review
Average roof price for your location
Weighing these factors will make the best decision apparent. Criteria like location could impact fees because the roofers may have to transport materials across cities or states. Take the time you need to make the best decision and get the best commercial roof!