5 Tips for Choosing a Commercial Roofing Contractor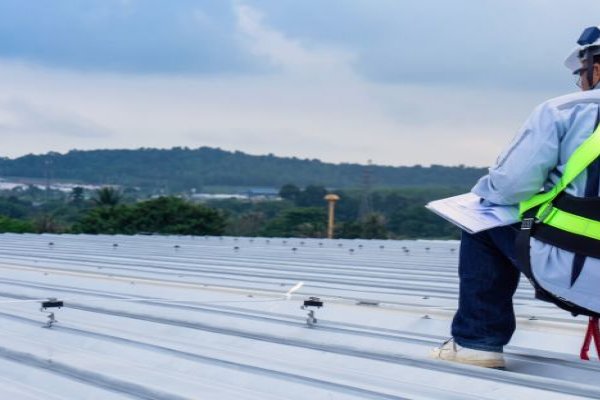 At some point, you will have to replace the roof of your commercial building. You want people to see you as a reputable business, and having a quality roof helps you make a good impression. Below are some tips for choosing a commercial roofing company so you can hire the best one.
Research Their Credentials
As you begin scoping out commercial roofing companies, research each option's licensing and credentials. How much training do their employees have? Is the company legally registered? Legitimate roofing companies are registered with the government and must follow specific roof installation guidelines.
You should also verify that the contractors have licenses and insurance. A license ensures the company and those working for it know to install a commercial roof properly.
Ask for Recommendations
Talk with fellow business owners you've collaborated with to see if they have recommendations. While this isn't required, asking trusted individuals for their opinion on commercial roofers can help you determine specific options. If someone you know had a great experience with a local roofing company, you can feel more comfortable hiring that company.
Evaluate Costs
As you search for local roofing companies, note their prices. Some roofers may have competitive prices to maintain an edge, but others may be unaffordable for your budget. Another crucial part of this tip for hiring a commercial roofing company is to compare the price to the value of the service. A company using top-quality materials may charge a bit more.
Carefully Review Warranties
Reputable companies will provide a warranty, and as the customer, it's your duty to review this and the details carefully. Your contract will tell you what the roofing company does, what the contractors are responsible for, and what repairs they'll cover down the line. If there are any unclear details, you might want to continue searching for a more credible company.
Investigate Experience Level
As you search, you should also note how much experience commercial roofers have. The longer they've been in business, the better. Why? Because a long-standing reputation typically serves as proof that the company does a good job. As you evaluate their website, see if they have a portfolio so you can view examples of their past roofing projects. This gives you a clear expectation of the quality they will provide if you hire that company for the job.
Contact Us
If you need commercial roofing contractors in Wisconsin, consider Nasi Roofing. We have served businesses since 1983! As a long-standing commercial roofing enterprise, we only use the best materials when installing new roofs. Hire a company with over four decades of experience installing commercial roofs.