The Advantages of Routine Commercial Roof Inspections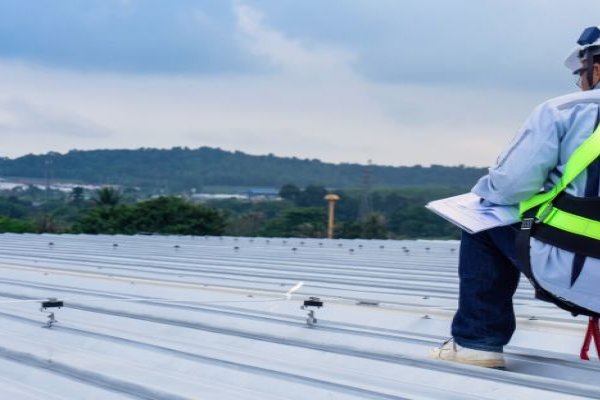 Do you schedule regular inspections for your business's roof? If you don't already, you should consider putting inspections on your schedule. Roof problems are expensive to fix and can cause forced downtime and many headaches if you don't act early. Keep reading to learn the advantages of routine inspections for your commercial roof and why you shouldn't put them off for long.
Avoid Severe Roof Problems
If you want to prevent more serious roofing issues down the road, start by scheduling professional inspections. While your roof may seem fine now, it could be hiding signs of larger problems. Industrial roofing contractors know exactly what to look for during an inspection and help identify the warning signs you could miss. Early inspections can help prevent cracks and leaks, which could turn into huge, costly fixes that would eventually halt your business.
Increase Your Roof's Life Expectancy
Every business owner wants to get as much use out of their roofing investment as possible. If you're looking for ways to boost your commercial roof's life expectancy, schedule a professional inspection today. By checking on the condition of your roof early, you can repair small issues before they turn into large damages that would harm your roof's condition. Completing smaller, more frequent repairs can help you avoid large-scale problems and premature replacements that could occur if you ignore the early warning signs.
Track Your Roof's Condition
Scheduling a commercial roof inspection after strong storms or other weather-related conditions is a smart idea. If your roof has sustained considerable damage, a professional roof inspector can help you document and file the extent of the damage. Having this inspection on file can help expedite your claim when you contact your insurance company. It'll also help to have previous inspection reports so that your insurance company can understand what damage is new and relevant to your claim.
Now that you know the advantages of routine commercial roof inspections, you may already be planning your next appointment. If you need a trusted roof inspector to go to, you can rely on our roofing experts at Nasi Roofing. We provide roof inspections and repairs if we notice any issues with your building. Through careful maintenance and inspections like this, you can help make your commercial roof last for many years.