The Pros and Cons of a Metal Roof Replacement for Your Business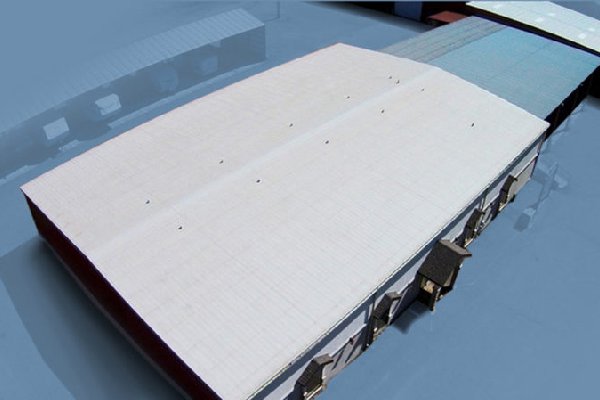 Are you planning a metal roof replacement for your commercial building?
Instead of replacing your metal roof with another metal roof, why don't you consider a Duro-Last roofing system as a solution?
In as much as a metal roof is durable, installing a Duro-Last roofing system could help extend its life span and cut down the need for repairs. It can also help protect your building from damage caused by extreme weather conditions.
In terms of style and utility, the Duro-Last gives all other materials a run for their money. But does it suit your building and budget?
Take a look at some of the pros of Duro-Last roofing systems before you commit to it.
Pros of Duro-Last Metal Roof Replacement
Consider the following benefits of Duro-Last roofing:
Energy-Efficiency
Installing a Duro-Last roofing system over your aged metal roof adds insulation to it. The roofing system's bright membrane allows it to reflect more than 80 percent of the sun's rays, helping you reduce energy consumption.
Ultimately, this added insulation can also help minimize heating and cooling costs at your business premise.
Low Maintenance
Some other benefits of metal roofing on an existent roof include reducing the costs of maintenance. Cleaning and maintenance of the Duro-Last roof is necessary when you want to remove branches or debris stuck on the roof and gutters.
Excellent Warranty Terms
Duro-Last roofing systems come with 15 or 20-year warranties for commercial buildings.
Unlike other roofing materials that offer limited warranty terms, Duro-Last offers the best labor and material warranties. This gives you some peace of mind that your roof will last for years to come. Furthermore, in case of any installation problems (which rarely happens), you get a quick repair at no extra cost.
Fewer Roofing Issues Down the Road
You don't have to worry about the roofing system getting damaged during installation. Duro-Last roofs get prefabricated in a controlled factory environment to minimize on-site installation errors that may lead to roof leaks
This helps get the job done fast and ensures an excellent fit, eliminating additional costs.
Easy to Install
Duro-Last roofing system weighs only 4.2 oz. /sq. ft. Because of this, it's very quick and easy to install it onto your existing roof, especially at critical roof areas. This cuts down on the costs in time and the labor of completing your roofing project.
However, this installation requires specialized labor. Installation of these roofing systems on your existent roof needs to be precise. Hire an authorized contractor only.
No Disruptions During Installations
Your business doesn't have to face some downtimes because of a roof installation. With a Duro-Last roofing system, your employees and customers will hardly notice that a new roof is being installed. The process is quiet, quick, and safe.
Even better, there are no hazardous materials, loud machines, hot tar, or noxious fumes involved. Furthermore, this roofing system may be installed over your existing roof. This eliminates the need of an expensive tear-off accompanied by dust and falling debris.
Other Duro-Last roof benefits include:
They're flame-resistant
They don't crack as they move with the contraction and expansion of the building
They're resistant to caustic chemicals, petroleum products, animal fats, and extreme weather temperatures
They're tear and puncture-resistant
The roof doesn't rust or corrode
The roofs don't demand periodic mechanical repairs
What's more, the roof won't click and clang with temperature changes. This makes perfect for silent commercial environments.
Things to Consider When Purchasing Duro-Last Roofing Systems
Before you go for any metal roofing system, factor in the following:
1. Your Budget
If you're working with a small initial budget, the Duro-Last roofing system will probably be the best option for your commercial building. They'll not only eliminate excess costs such as tear-off and haul-off fees but will also reduce the waste that would otherwise fill up the landfill.
What's more, your commercial building will not need any repairs within the next 15-20 years, which may also come in handy if you're on the limited budget.
2. Design of the Roof
The shape and style of your roof is another important factor that should come into play when selecting your commercial building's roof. You'll have to consider some important factors like the square footage of the building, the slope of the roof, and the complexities of the roof design.
Duro-Last roofing contractors have minimum and maximum slope requirements, so it's crucial that you first determine your commercial building's slope before you begin replacing it.
3. Environment
For those with buildings in areas with severe weather threats, getting a Duro-Last roofing system will help the roof last longer.
4. Availability of Qualified Contractors
As mentioned earlier, you must hire an Authorized Duro-Last Contractor only to retrofit your metal roof. The roofing contractors should be conversant with the industry standards and follow the recommended manufacturers' details. Failure to this may lead to future problems and additional costs.
Get the Perfect Metal Roof Replacement
Does your commercial building's flat or sloped metal roof need more protection from the external elements?
Go for the Duro-Last membrane over your old metal roof systems. It'll be the perfect addition for your metal roof replacement. For reliable roof restoration, commercial roof repair, and roofing services, call on Nasi Roofing to get the job done.
Request a quote from us.