Common Questions To Ask Your Commercial Roofing Contractor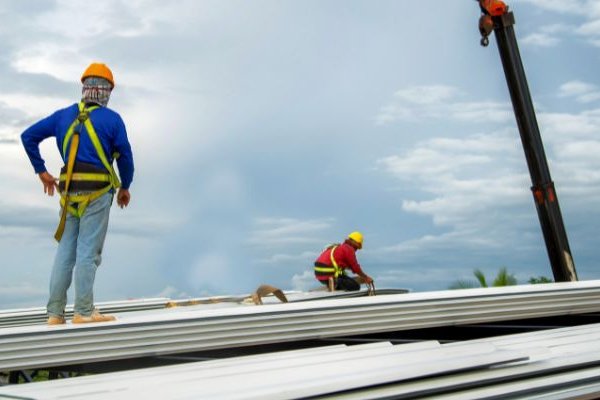 When you're looking for a commercial roofing contractor, it can be difficult to find a company that stands out from the rest. How do you know a contractor will provide the high-quality services you're looking for? Fortunately, there are some preliminary questions you can ask to get a better picture of the business you might work with. Here are some questions to ask your commercial roofing contractor before you start planning your project.
How Much Experience Do They Have?
The first question you should ask a roofing contractor is how many years of experience they have. Ideally, you want to hire a company that has been in the industry for many years. Highly experienced contractors have superior problem-solving skills and can identify solutions for your business's roofing needs. When you sit down with a contractor for a consultation, ask them about their previous projects, how many years they've been involved in the company, and what types of businesses they've worked with in the past.
What Types of Roofing Solutions Do They Offer?
The next thing to consider when hiring a professional roofing contractor is whether they can provide the type of services you're looking for. Not all roofing projects are the same. Some commercial roofs have unique shapes, angles, and materials that not every company can cater to. Additionally, you might have a specific type of roofing solution in mind for your business. For example, Duro Last roofing is a specialty type of seal for flat roofs that requires specially certified contractors to install. So, when you sit down to discuss plans with your contractor, ask them what roofing materials and solutions they offer to see if they can meet your business's needs.
Can They Provide Customer Testimonials?
Finally, before working with any contractor, it's important to get a better understanding of their reputation and trustworthiness. One of the best ways to gauge this is to request testimonials from previous clients they've served. Providing customers a place to leave feedback indicates that a company cares about its clients and what they have to say. Many companies also offer this information on their website, so do a bit of browsing to see if the contractor you're considering has reviews posted anywhere.
Remember these questions to ask your commercial roofing contractor as you search for one that meets your business's roofing needs. If you're looking for a commercial roofing contractor with experience and positive customer testimonials, choose Nasi Roofing. Our experienced Duro Last roofing contractors provide the highest-quality roofing solutions for businesses across dozens of industries.