The Top 7 Benefits of Installing a Flat Roof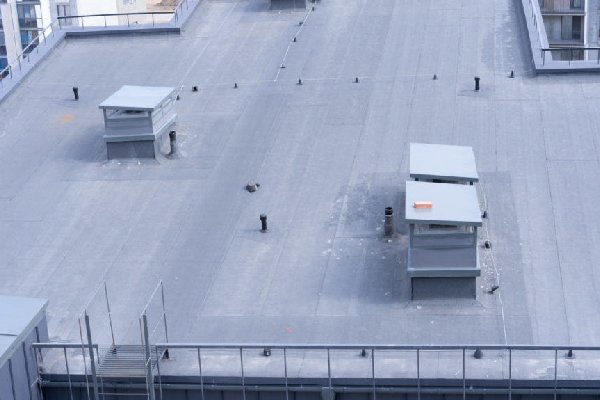 Is your business in need of a new roof? You may be putting it on the back burner because it is overwhelming to consider. There is a lot to account for, including the style of roof, materials, costs, and finding a contractor.
Although you could simply replace your current roof with something of the same style, this isn't always the best option for several reasons. We are going to take a look at the benefits of a flat roof and why you should consider this for your business.
Keep reading for more information!
1. Lower Cost
Making smart financial decisions is how you stay in business. A new roof is a costly venture, but a flat roof can cost thousands less than a pitched one.
While researching flat roofs, you may see a mix of reviews about leaks, durability and long-term cost. This all depends on the type of roof that you choose and even the skill of your roofing contractor.
A Duro-Last roof can diminish all of these cost factors. This is done by having a 15- or 20-year warranty, being pre-fabricated to reduce leaks, and resistant to almost all common roofing problems including fire and high winds.
Older styles of flat roofs are often seen as being inefficient when it comes to energy. This is not necessarily a wrong assumption, as many absorb the sun's heat, creating higher energy bills.
The flat roofing materials that are used today are far different than those older products. Many have been approved by Energy Star to help keep electric bills low and remain environmentally friendly, saving your business money in the process.
2. Better Use of Space
Depending on the type of business you run, you may need every inch of space in your building. A flat roof allows you to maximize this use as there is no pitching to take away from indoor storage.
You may also use your flat rooftop for an employee lunch area, a small garden, or other functions when the weather is nice. This extra outdoor space may allow for better productivity, allowing employees to take their work outside without having to leave your facility.
3. HVACs are Unsightly
Commercial HVAC systems are not known for being pretty, but they are a necessity. Placing your HVAC on the roof means that it is still easily accessible for maintenance but it is not obvious to customers and less prone to damage.
Placing your commercial air conditioner on the roof will also protect it from vandals. Unfortunately, many AC units are often the target of petty thieves looking for a quick payout due to their copper content.
Additionally, when you choose to place your HVAC on the roof, there is less noise and potential energy savings. This is due to the fact that the AC is not having to push the cold air upward–nature takes effect and brings the air to you.
4. Quick & Easy Installation
Installing a roof is often smelly and loud, often requiring a business to close due to the disruptions. This is not so with every flat roof.
When you choose the correct contractor and roofing materials, there is no harsh chemical or asphalt smell. There is also very little in the way of noise or other interruptions to your daily business.
When you choose a pre-fabricated style of roof, you can also look forward to it simply being placed over existing materials. This translates to no dust, debris, or falling pieces.
5. Solar Panels Are Possible
It isn't to say that installing solar panels on a pitched roof is impossible–but seeing the maximum benefits may be difficult.
Installing solar panels on a flat roof will mean that there is more ability to manipulate their position. This will allow them to absorb sunlight for the majority of the day which means a better return on investment for you.
Also, placing solar panels on a roof is much easier when there isn't a steep pitch involved, making the cost of installation comparable to that of other roofs.
6. Durability & Ease of Maintenance
Today's roofing materials are far better than what was on the market just a decade ago. They are made to last in some of the worst conditions and generally come with a lengthy warranty, should anything go wrong.
Aside from the fact that a flat roof is built for the long-haul, they are easy to maintain and repair, which means years of use. When using pre-fabricated materials, you can count on fewer roofing issues because they are designed for a perfect fit and to expand and contract with outdoor temperatures.
7. No Drainage Worries
You may wonder how a flat roof can drain water properly and if this should be a concern.
During installation, interior drains may be placed in areas that collect the most rainwater. These drains can flow to gutters, which can direct the water away from your building, preventing any structural damage.
If your business goals include being as environmentally-friendly as possible, this diverted rainwater may be reused for decorative fountains, watering plants, or even flushing the toilet.
The Many Benefits of a Flat Roof
As you can see, the benefits of choosing a flat roof are almost endless and can easily be incorporated into your business' plans to be eco-friendly.
The key to seeing each of these benefits is choosing an honest and proven roofing contractor. Call several companies for estimates. Once you've compared all the numbers and facts, you will continually come back to Nasi Roofing, LLC.
If you are ready for a free estimate or are in need of a roof inspection, contact us today!